REAL LIFE APPLICATIONS
OCTO Nano, Keeper and Guardian
Enjoy your travels, with assurance that your valuables won't be lost or stolen. OCTO Nano, OCTO Keeper and OCTO Guardian connect your belongings, bags and luggage to the Internet of Things.
OCTO Nano
Attach OCTO Nano to your valuables, connect it with the app and find everything that matters.



Make it ring
Make your OCTO Nano ring, to retrieve your lost items in seconds, even if it's in silent mode.
Find your belongings
When your OCTO Nano is out of Bluetooth range, you can check its last known position.
Geofence
Get notification every time your belongings are left behind the control area of your smartphone.
Multipairing
You can pair multiple OCTO Nano to the same app.
OCTO Keeper
Put OCTO Keeper in your luggage and track your bags during travel.
GPS and GSM-cell geo-localization
Find your lost or stolen luggage outdoors and indoors
Low Energy Bluetooth
watch your luggage in a short distance and activate geofence to receive alerts or text messages whenever your baggage leaves the virtual fence
Sleep mode
For air travel, OCTO Keeper automatically turns on sleep mode during take-off. When the plane lands, OCTO Keeper automatically wakes up and continues communication with your smartphone
Multipairing
You can pair multiple OCTO Keepers to the same app
OCTO Guardian
Put OCTO Guardian in your toolbox and track your valuables wherever they go.
GSM module (GPRSQuad-band)
With an internal antenna and a Multi-Constellation GPS receiver
Long Lasting
Up to 6 months of battery life
Multipairing
You can pair multiple OCTO Guardian to the same app
Request a Demo
Tell us a bit about yourself, and we'll tell you a lot more about our solutions.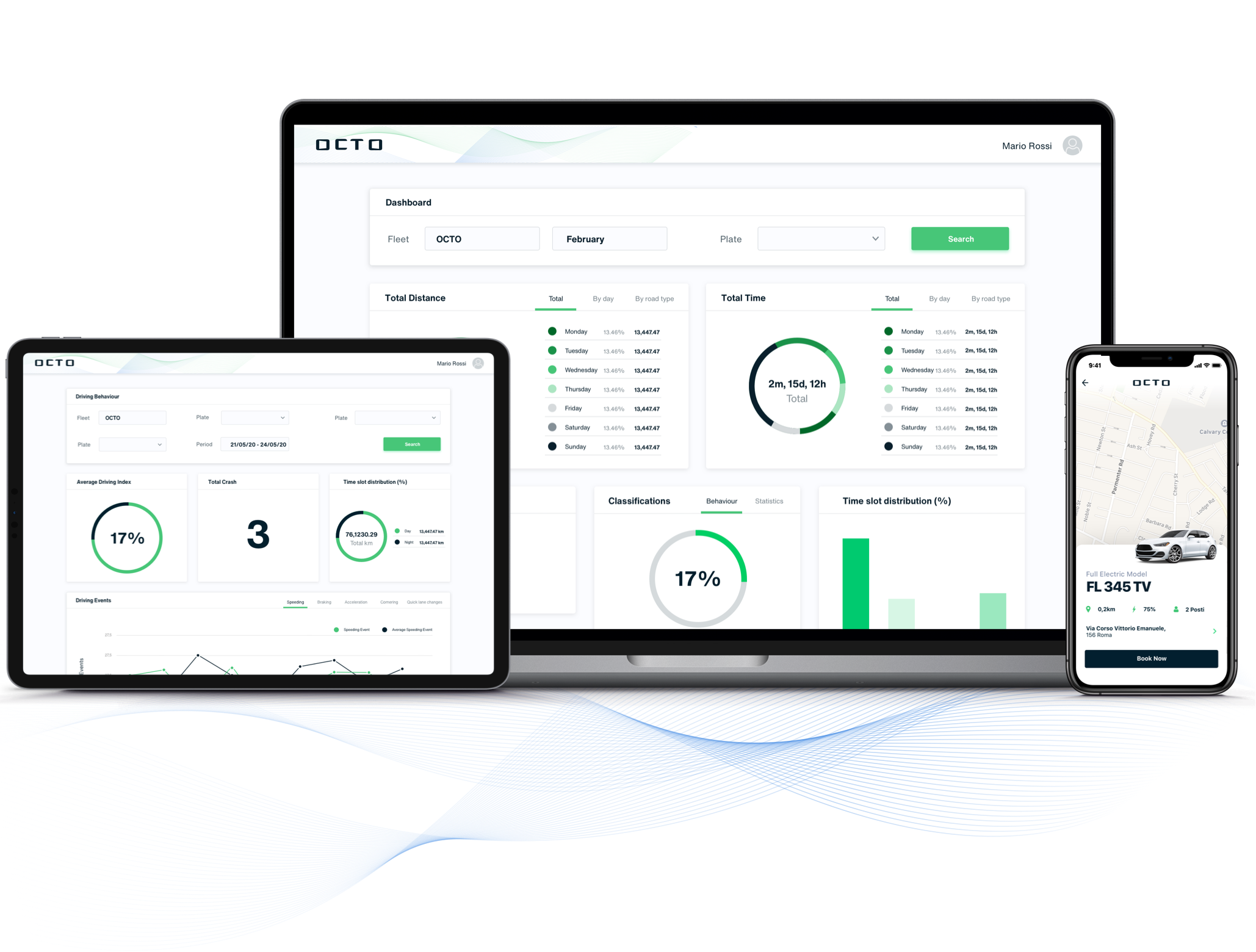 Thanks for contacting us. We'll be in touch soon!