REAL LIFE APPLICATIONS
OCTO Pet
OCTO Pet is a monitoring solution for cats and dogs.
It allows you to retrieve the position of your pet and to be alerted in case of escape from a defined virtual fence.
OCTO PET
Satellite Navigation System
OCTO's Pet device is compact, battery powered, and is installed on your pet's collar.
It has standalone Telco communications capabilities and it is provided with a satellite navigation system.
By using the app you can either:
Retrieve pet position on-demand
Activate the tracking mode and ask for directions to reach the pet
Set a virtual fence on a map
Receive an alert whenever the pet escapes the virtual fence
Device
OCTO Pet is a self-installed, self-powered Internet of Thing device. It is part of the OCTO IoT architecture, as a first level sensor device. It is connected via General Packet Radio Services (GPRS) with the OCTO platform enabling geolocalisation services and triggering alarms. The sensor's battery is rechargeable via a micro-usb cable charging.

• Standby: 4 days
• Recharge time: 2-3 h
• Target Pet: weight > 3,5 Kg



Request a Demo
Tell us a bit about yourself, and we'll tell you a lot more about our solutions.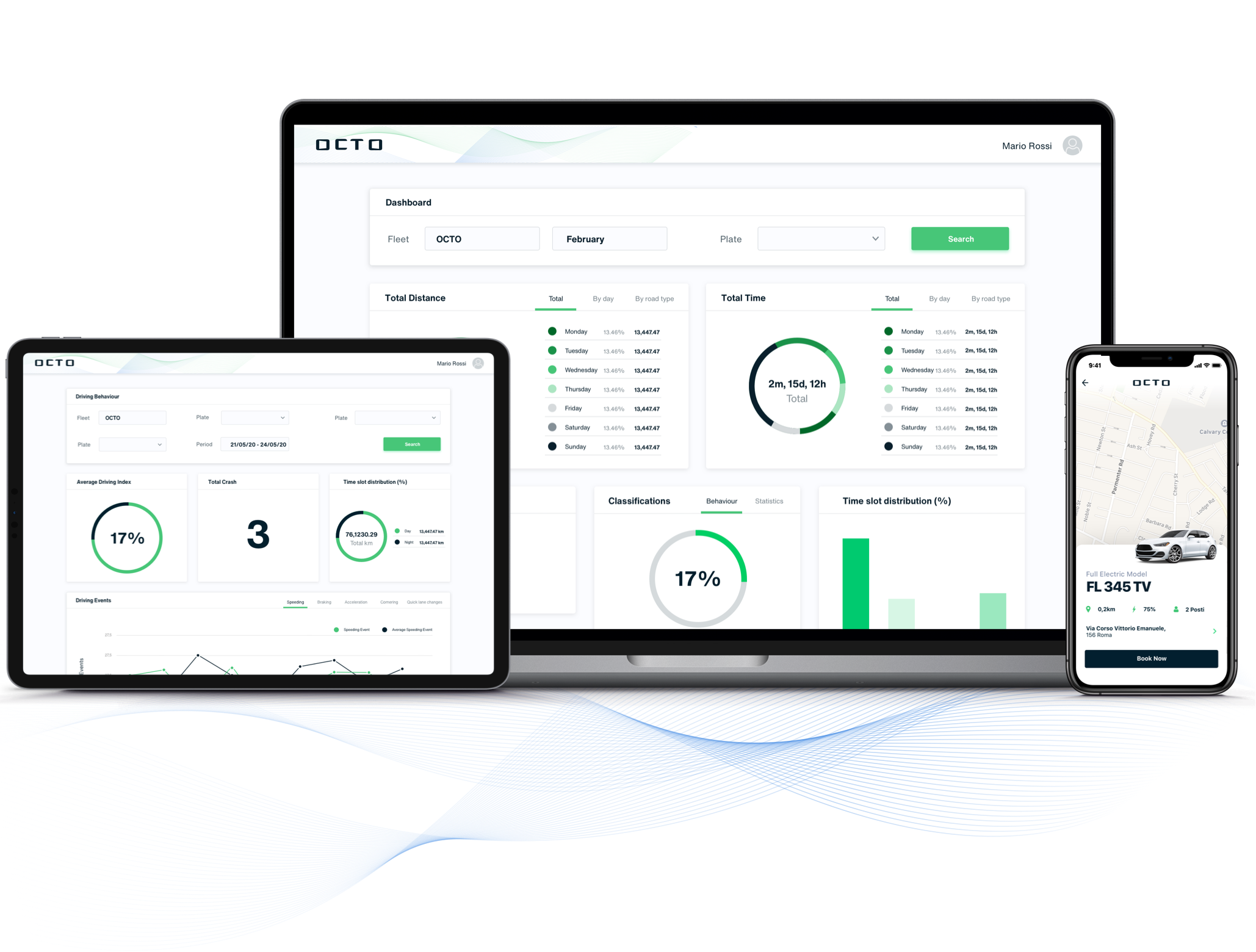 Thanks for contacting us. We'll be in touch soon!