/
/
/
Development Components
Development Components
The OCTO platform has all the features to support and facilitate customers in the adoption and development of their mobile apps through the vertical Software Development Kit, which allows you to optimize time-to-market and reaction times to end user needs.
DEVELOPMENT COMPONENTS
Vehicle Sharing SDK
In a competitive market where increasingly rapid reaction times are required, it is important to have dynamic, modular and flexible solutions that allow you to promptly adapt the offer to your needs.

Developing custom apps to interact with end users, which can be integrated into a company's solution portfolio, may require developing your platform from scratch. With the Vehicle Sharing SDK solution, OCTO offers a set of services that can facilitate the integration of OCTO vehicle sharing features into customized mobile apps for end users.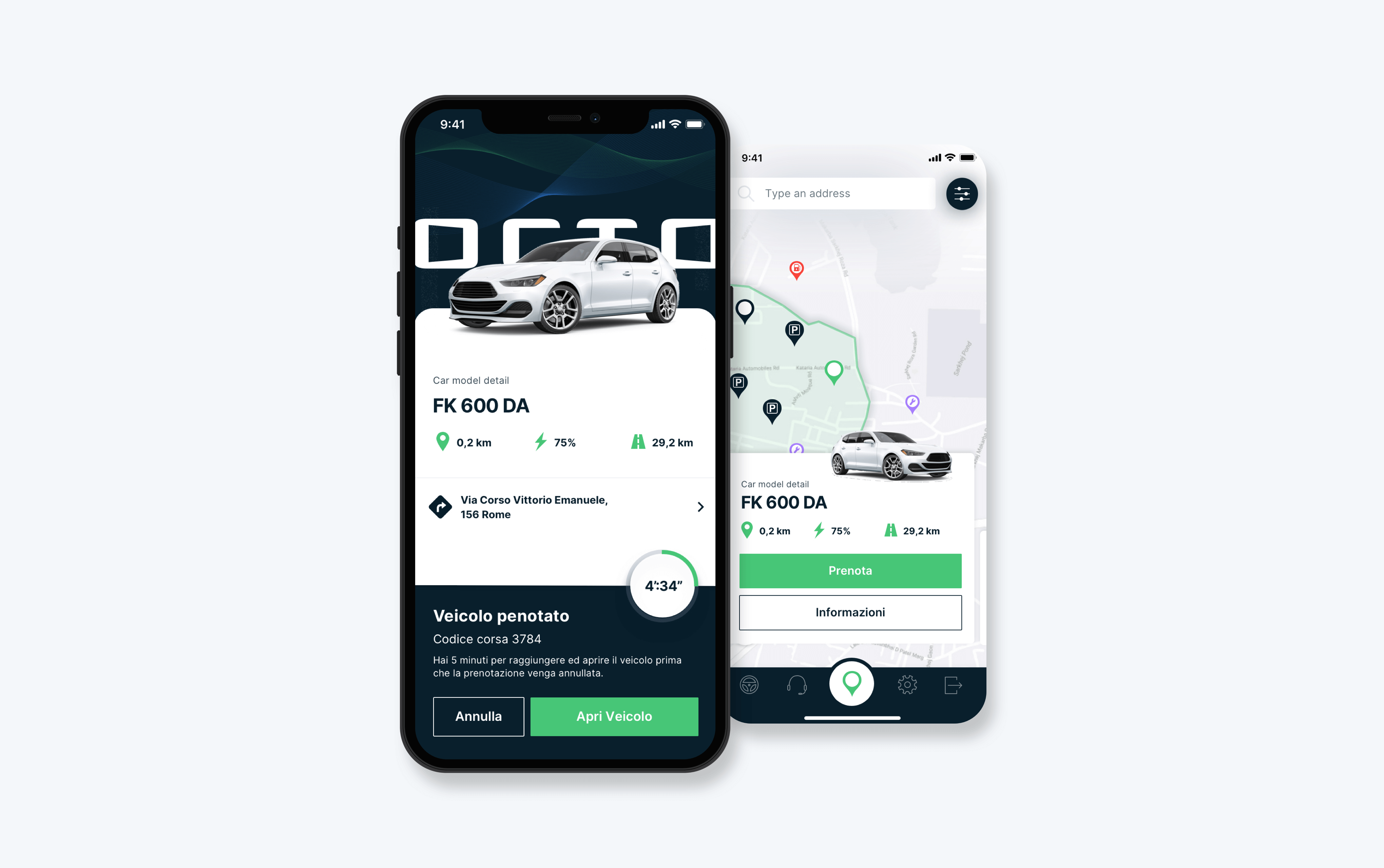 VEHICLE SHARING SDK
Simplified developing process
The SDK, interfacing directly with the OCTO service platform for vehicle sharing, simplifies the application development process, facilitating implementation by the company accelerating implementation.

OCTO's Vehicle Sharing SDK solution includes:
Software Framework
Which can be imported directly into any Android or iOS App
Functionalities Manual
Which details the functions available for rental management
Development Assistance
Basic or specialized (which includes one year of corrective and evolutionary maintenance)
Request a Demo
Design your own Mobile App quickly
Tell us about your project, we'll tell you more about our solutions
Thanks for contacting us. We'll be in touch soon!