OCTO Dealer Solution
Customer loyalty and digital transformation is crucial for the economic growth and increased profitability of car dealerships. To facilitate this, the OCTO Dealer Solution was created to allow dealers' to establish and maintain a digital connection with customers – a continuous channel of engagement – that turns a one-off contact into an ongoing relationship. Using OCTO's digital expertise and advanced diagnostic capabilities, the solution allows dealerships to remotely monitor the vehicle for maintenance and operating status, to schedule appointments or conduct urgent repairs, and to run loyalty campaigns with rewards. All this can be done through an app on the Customers' Smartphone, for convenience and a continuous valuable relationship between Dealers and Customers.
OCTO Dealer PRO
OCTO Dealer PRO is a web application that allows dealers to strengthen
their relationships with customers as the range of services offered increases, hence
improving revenues.
The solution includes an easy-to-install sensor that uses the mobile phone SIM
card to transfer data.
This solution allows them to:

– Monitor vehicle status and receive warnings if the car malfunctions
– Provide the customer with specific assistance based on diagnostics collected
– Book an appointment with the customer for programmed or extraordinary
maintenance
– Implement a loyalty program based on mileage
– Launch commercial programs with push notices on APP or customer e-mail.
OCTO Digital Driver™ – Dealer Edition
OCTO Digital Driver™ – Dealer Edition is a completely modular, white-label, mobile APP that allows the driver to interact easily with the dealer to:

– manage the maintenance scheduled and vehicle diagnostics
– receive prompt, dedicated assistance when in need, e.g. if the car is not working properly
– book an appointment to manage the car's assistance
– receive special offers
– obtain rewards in the loyalty programs offered

Request a Demo
Tell us a bit about yourself, and we'll tell you a lot more about our solutions.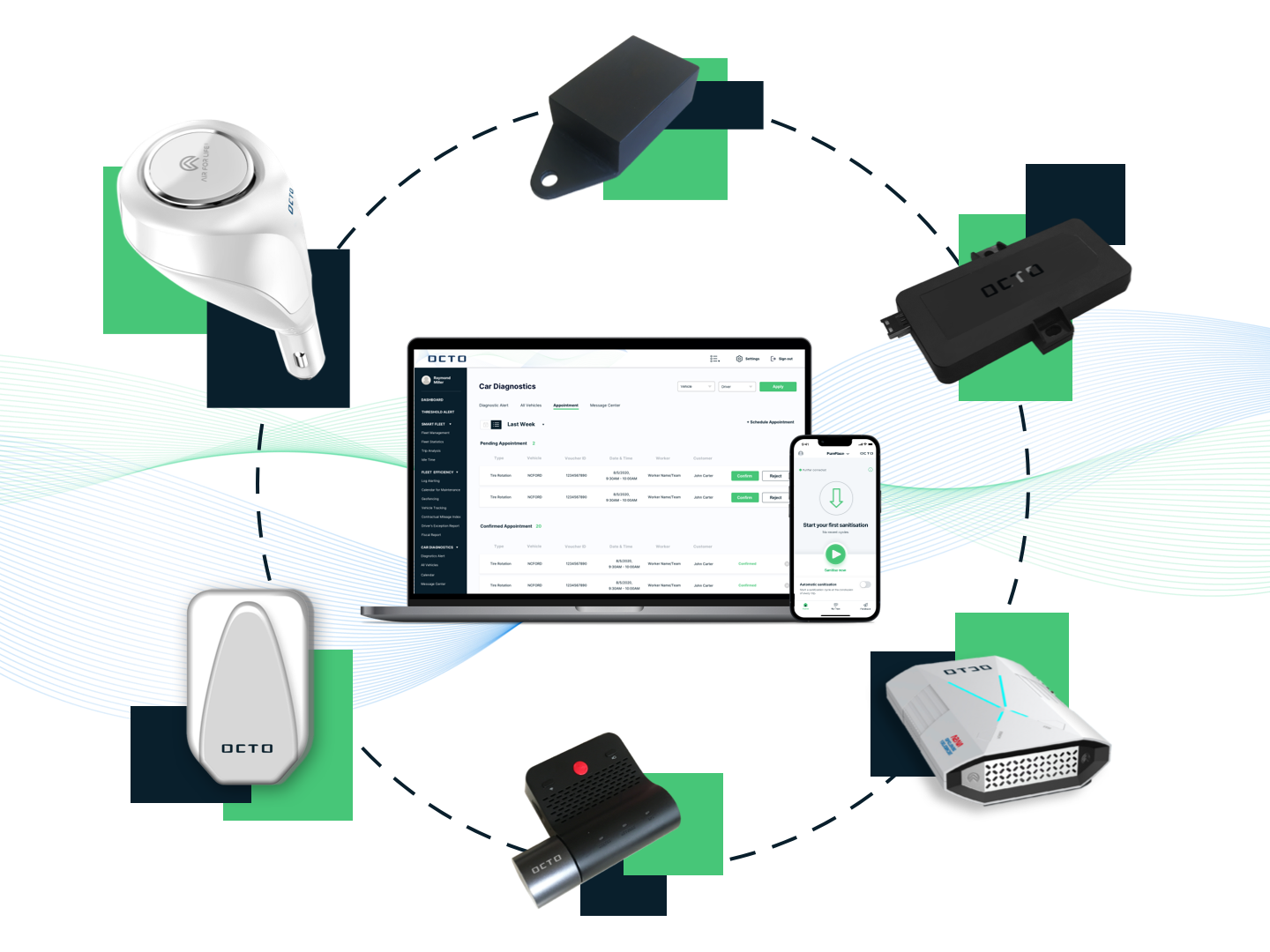 Thanks for contacting us. We'll be in touch soon!