Ride Sharing
The growing popularity of ride sharing is testament to the many benefits for community and individual. Containment of personal travel expenses and, notably, a reduction in the environmental impact from vehicles that would otherwise make the same journey are key examples. More focus is needed to continue to evolve mobility and sharing.
Car Pooling
Corporate carpooling is a real opportunity for companies to ease travel between home and office as well as reduce fuel and infrastructure costs. The OCTO platform is not only ready to deploy and easy to use, but, above all, it allows you to help keep your employees safe by evaluating the driving behaviours and habits and reliability of your pool of drivers.
Request a Demo
Tell us a bit about yourself, and we'll tell you a lot more about our solutions.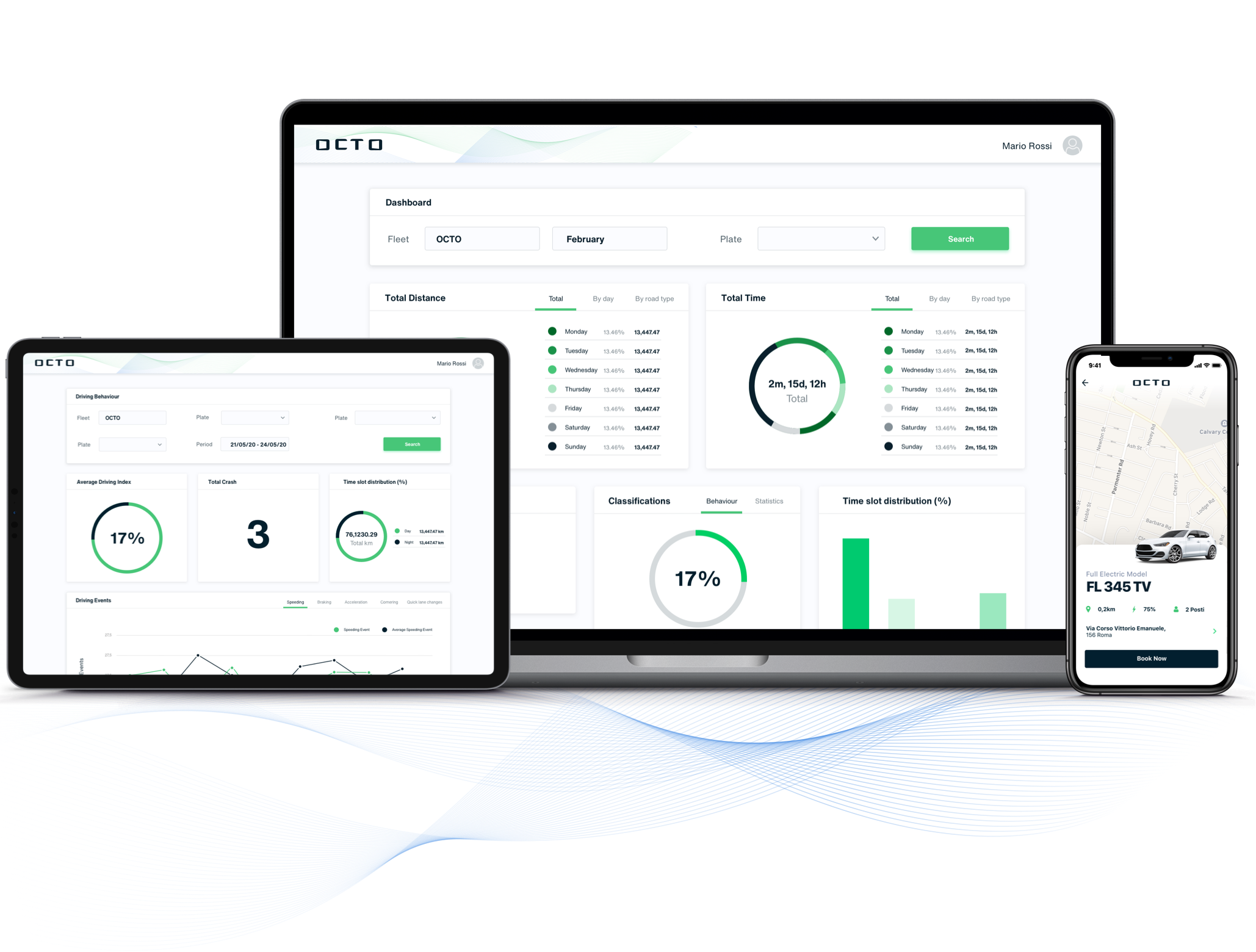 Thanks for contacting us. We'll be in touch soon!