Truck Fleet Solution
The OCTO solution responding to company needs and improving the productivity of its fleets of commercial vehicles, lorries and public transport, reducing the risk of accidents caused by human error. Services available provide systems that monitor driver conduct, have real time alarms for any risky, driver distraction and control road conditions to effectively prevent any accidents.
Smart Truck Fleet ​
The complete, end-to-end cloud platform integrates all driver scenario data collected during the trip.
The platform analyses data collected and identifies risk factors creating a safety analysis report for vehicle teams of the fleet company.
Distracted Driver Behaviours Monitoring
The solution monitors a driver's behaviour thanks to an OCTO device installed in the vehicle and an artificial intelligence application based on facial recognition video. The system generates alarms in real time in potentially risky situations, such as: driver tiredness, distracted driving, improper use of smartphones, etc.
ADAS​
The solution is developed with a sophisticated camera that monitors specific driving parameters, road conditions and recognises signposting, to reduce the risk of a collision. It also enables maintaining a safe distance, prevents colliding with other vehicles and pedestrians and warns if the lane is being invaded.
Blind Spot Detection
A system for detecting and displaying objects in the vehicle's blind spots. Based on three levels of risk, the system is capable of alerting the driver of other vehicles, pedestrians and motorcyclists.
Request a Demo
Tell us a bit about yourself, and we'll tell you a lot more about our solutions.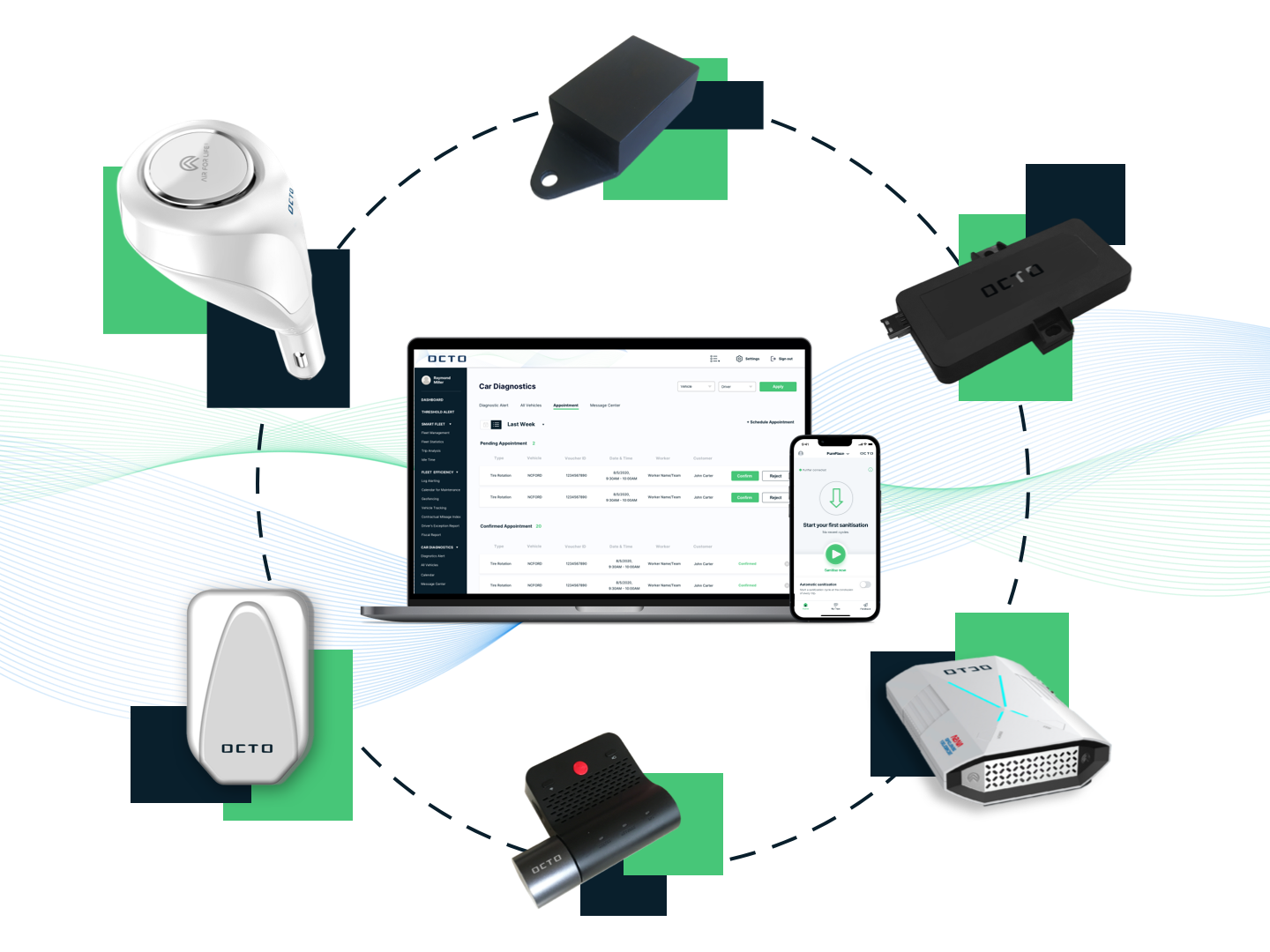 Thanks for contacting us. We'll be in touch soon!