OCTO TELEMATICS RAFFORZA L'EXECUTIVE TEAM PER FAVORIRE IL TREND DI CONTINUA CRESCITA DEL GRUPPO A LIVELLO INTERNAZIONALE (ITA)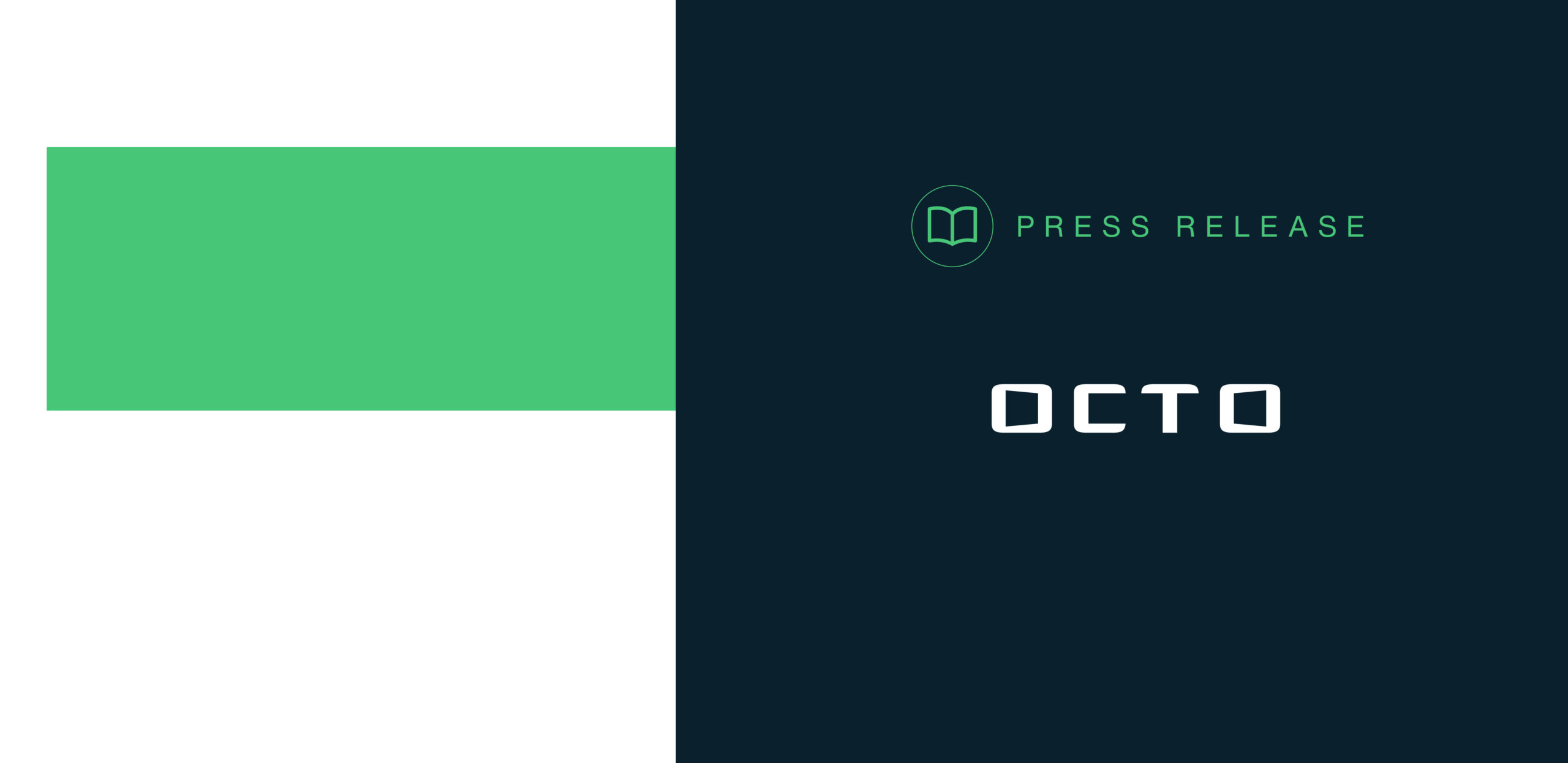 Michael Ferreira e Daniele Penna entrano in azienda nei ruoli, rispettivamente, di Chief Commercial Officer e di Chief Marketing & Communication Officer
Il principale fornitore di servizi telematici e di soluzioni avanzate di analisi dei dati per il settore assicurativo, il fleet management e la mobilità connessa porta a bordo due nuovi Top Manager per sviluppare un settore che entro il 2025 potrebbe valere globalmente circa 1.000 miliardi di dollari
Roma, 14 Aprile 2022 – OCTO Telematics – il principale fornitore di servizi telematici e di soluzioni avanzate di analisi dei dati per il settore assicurativo, il fleet management e la mobilità connessa – ha annunciato oggi l'ingresso in azienda di due nuovi Executive chiamati a guidare la crescita dell'azienda e a consolidare il primato tecnologico e di mercato di OCTO in settori come quelli legati a Big Data, Internet of Things e telematica legata alla mobilità connessa, uno dei settori che sta registrando tassi di crescita estremamente positivi.
Michael Ferreira, è il nuovo Chief Commercial Officer, responsabile dello sviluppo del business OCTO a livello globale. Con un'esperienza più che trentennale nel settore automotive a livello internazionale, Ferreira ha ricoperto diverse posizioni apicali in Avis Budget Group in Africa, GE Capital in Australia e Nuova Zelanda, in Volkswagen Group, Brazil e North America, come Vice President Marketing & Sales, gestendo brand del calibro di Porsche, Bentley, Lamborghini, e Bugatti. Dal 2017 è stato Senior VP Global Sales & Marketing in Donlen Fleet Management Corporation.
A Daniele Penna, Chief Marketing & Communication Officer, è invece affidata la valorizzazione del brand OCTO. Penna ha sviluppato la propria carriera all'interno delle strutture di marketing e corporate communications delle principali istituzioni finanziarie paneuropee guidando progetti che prevedevano il coinvolgimento di 50 diversi Paesi. Inizialmente in Deutsche Bank, poi in Capitalia, entra in Unicredit con il ruolo di Vice President per occuparsi di brand management e marketing a livello internazionale. Nel 2019 diventa Partner della management consultancy Be Shaping the Future, per occuparsi dello sviluppo di iniziative in campo sportivo e dello spettacolo.
"Michael e Daniele si aggiungono al nuovo leadership team che porterà OCTO nel futuro",  ha dichiarato Nicola Veratelli  CEO di OCTO. "La profonda conoscenza di Michael del complesso ecosistema della mobilità, da un lato, e la padronanza di Daniele delle dinamiche di marketing dei principali mercati internazionali dall'altro, consentiranno a OCTO di proseguire nella crescita nel settore della telematica applicata ai mercati assicurativo, del fleet management e della smart mobility".
OCTO Telematics
OCTO è da sempre fortemente connotata dalla capacità di innovare nel settore della mobilità connessa. Pioniere della telematica per il settore assicurativo, OCTO è oggi il principale fornitore di servizi di telematica avanzata e di soluzioni tecnologiche – oltre che per il settore assicurativo, per il Fleet Management e per la Smart Mobility – ad utilizzare il Machine Learning e l'Intelligenza Artificiale per trasformare i dati in soluzioni pratiche e intelligenti. Il know-how, le competenze sviluppate in 20 anni di servizi di Advanced Analytics sviluppati a livello mondiale, e una attenta strategia di M&A, hanno permesso a OCTO di crescere rapidamente ed affermarsi come uno dei principali player della mobilità connessa, in grado di valorizzare l'analisi dei dati grazie alla piattaforma proprietaria scalabile che permette all'azienda di offrire agli utenti di servizi e applicazioni di mobilità in tutto il mondo una user experience ineguagliabile.
Le molteplici applicazioni business e i numerosi casi d'uso consentono a OCTO di portare la telematica al cuore delle smart city e di aprire a una nuova era di telematica intelligente allineata con gli obiettivi globali di sostenibilità espressi nella Vision Zero dell'azienda: zero incidenti, zero traffico, zero inquinamento.
OCTO conta attualmente 5.5 milioni di utenti connessi e detiene il più grande database globale di dati telematici, con oltre 510 miliardi di km di guida raccolti e 501.000 sinistri ed eventi assicurativi analizzati con una capacità operativa di gestione di oltre 400.000 noleggi di veicoli al mese.
Per ulteriori informazioni:
OCTO Telematics:
Adriana Zambon
+39 339.3995640
Edelman Italia:
Chiara Caporizzo
+39 348.7347827