OCTO SmartCam
The device is professionally installed on the vehicle windshield and consists of a high-definition front camera, an input to manage an optional rear camera, and a triaxial motion sensor that allows for intelligent video recording.
Registration starts automatically when the vehicle is in use in compliance with anonymization functions.

This device is used for the provision of insurance telematics and smart mobility solutions.
Advanced services to combat fraud
OCTO SmartCam is the only device in the range with a video camera and video event data recorder system developed for the needs of the mobility market, in particular for public and heavy vehicles.

Also used for more traditional insurance services, this device is particularly suitable for fraud prevention and efficient fleet management.
Integrated six-axis internal motion sensor
Front (1090p) and rear camera (720p)
Back-up battery
LTE CAT4 + 2G / 3G fallback modem
Bluetooth Low Energy module
Compliant with applicable European certifications (CE)
Professional installation
REQUEST A DEMO
Request OCTO SmartCam Demo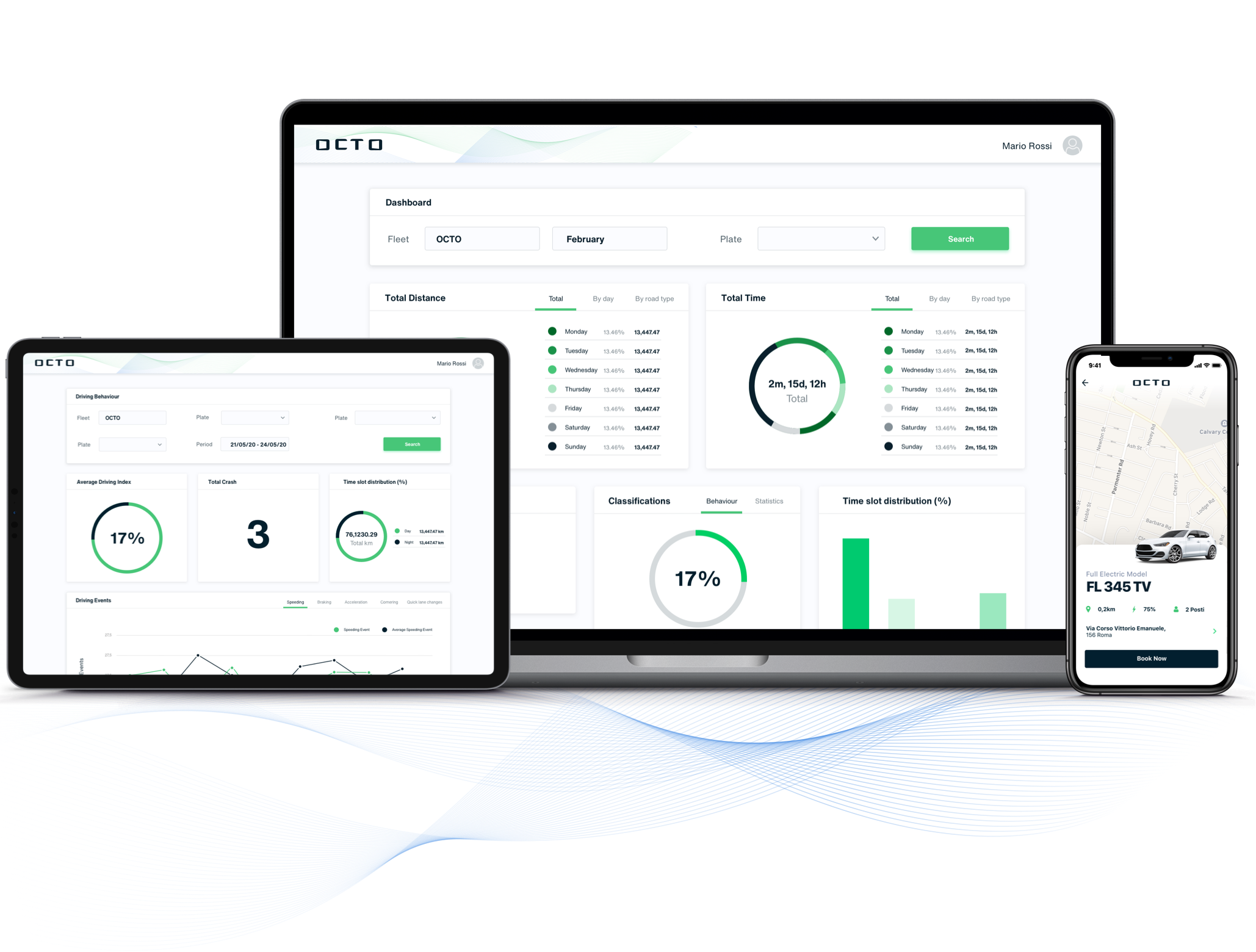 Contact us to discover how OCTO can help your business thrive
Thanks for contacting us. We'll be in touch soon!