Safety and Security
Underwriting an insurance policy can be much more than just joining a contract. Assistance to people in times of need and vehicle protection, a way to build a solid and loyal relationship between the company and the insured.
Proactive Crash Assistance
It is one of the most important services dedicated to people's safety, already regulated by European laws, enriched and improved by the OCTO experience in the sector.
OCTO's vast experience in analysing and validating crashes has contributed to improving the process and the promptness of services dedicated to people's safety; not just based on a prompt reaction but also proactive assistance to the driver and occupants in a serious accident.

In fact, after detecting an accident, the OCTO device installed in the car automatically activates an emergency call which establishes an audio channel between the vehicle occupants and the assistance centre.
The event notice is enriched with information on vehicle position and with data on how the accident happened.
B-Call (Assistance on Demand)
Added to the insurance policy, this solution allows insurers to enrich the offer and assist their customers in emergency situations. Complete and suitable for different use cases, the b-call is ready to be implemented and integrated into Companies' systems at different levels.

In the event of a vehicle breakdown:
Request for Assistance
The driver can activate a request for assistance by pressing a button which can be both virtual (available on an app) and physical (on the device installed on-board). Control Operating Room
Control Operating Room
The request arrives at a Control Operating Room, a complete platform capable of managing incoming requests and monitoring the related operations to respond to faults performed by specialized operators.
The request for vehicle localisation and recovery solutions has always been sustained by insurance companies, called on each year to spend huge sums to indemnify stolen vehicles. The same request is made by the insured as they are strongly penalised by indemnities based on a lower value than the one expected.

This complete, scalable, open system enables transparent integration and collaboration on a single platform for all the players involved; it can be configured based on specific customer needs, in compliance with local laws,
OCTO can offer insurance companies an all-inclusive service, making personnel available in the safety control rooms for the customer wanting to outsource the service entirely, for both the technological infrastructure and the operational part.
Stolen Vehicle Tracking Guardian
Frequent car thefts in some geographical areas, usually of specific makes and models, have led to the request for additional solutions that improve possible success when recovering vehicles.
SVT Guardian foresees an additional device present on board the vehicle, sending an automatic alarm in a case of theft; thus enabling tracking operations to start immediately even if the primary device has been removed.
Request a Demo
Tell us a bit about yourself, and we'll tell you a lot more about our solutions.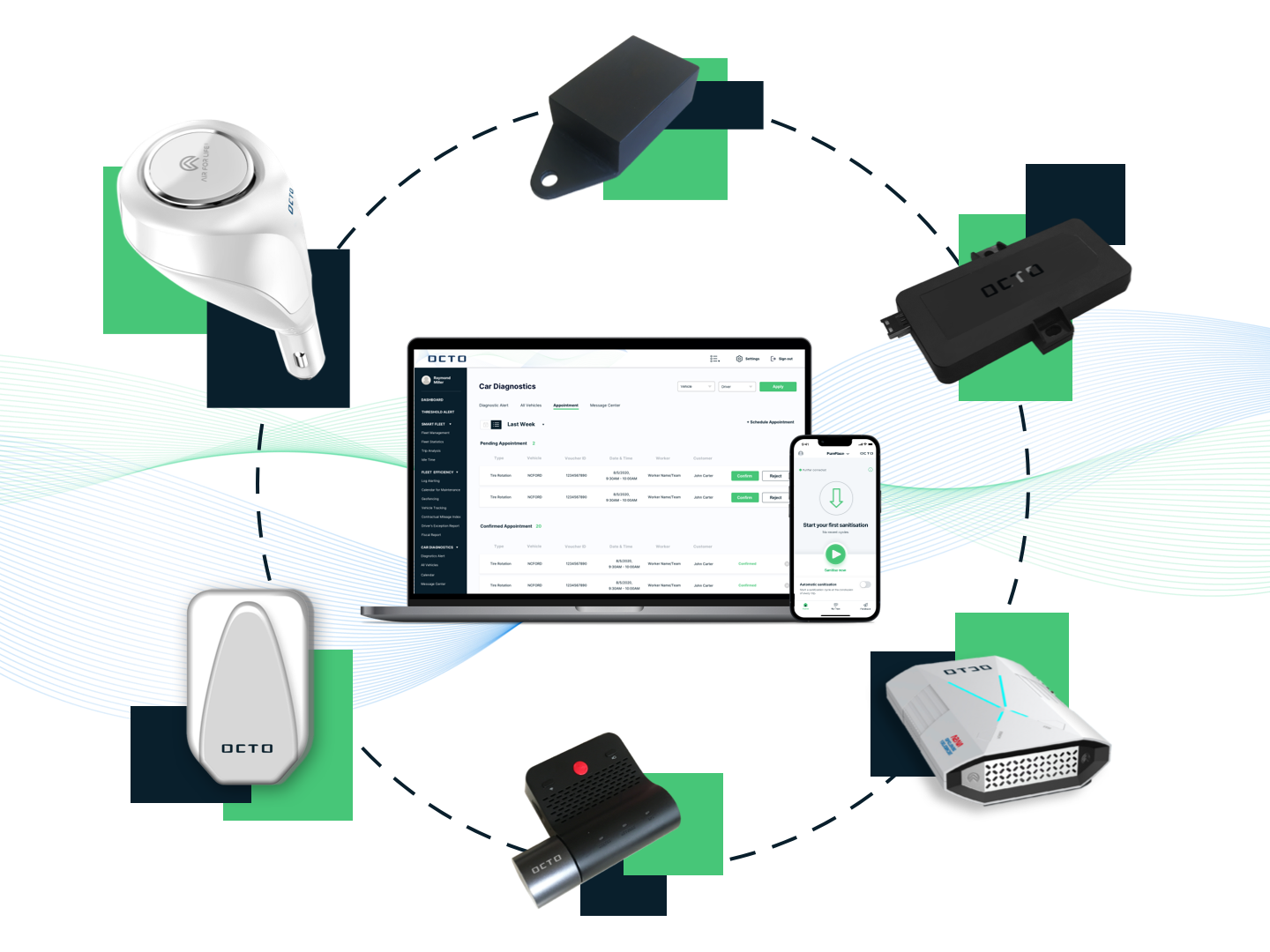 Thanks for contacting us. We'll be in touch soon!