New Shareholding Structure for OCTO Group
A group of investors led by OCTO founder Fabio Sbianchi acquires the entire stake of Nes Investments. Sbianchi appointed Chairman of OCTO Group with Independent Directors Paul Cronheim, Massimo Michaud and Edmondo Pietranera joining the Board of Directors.
.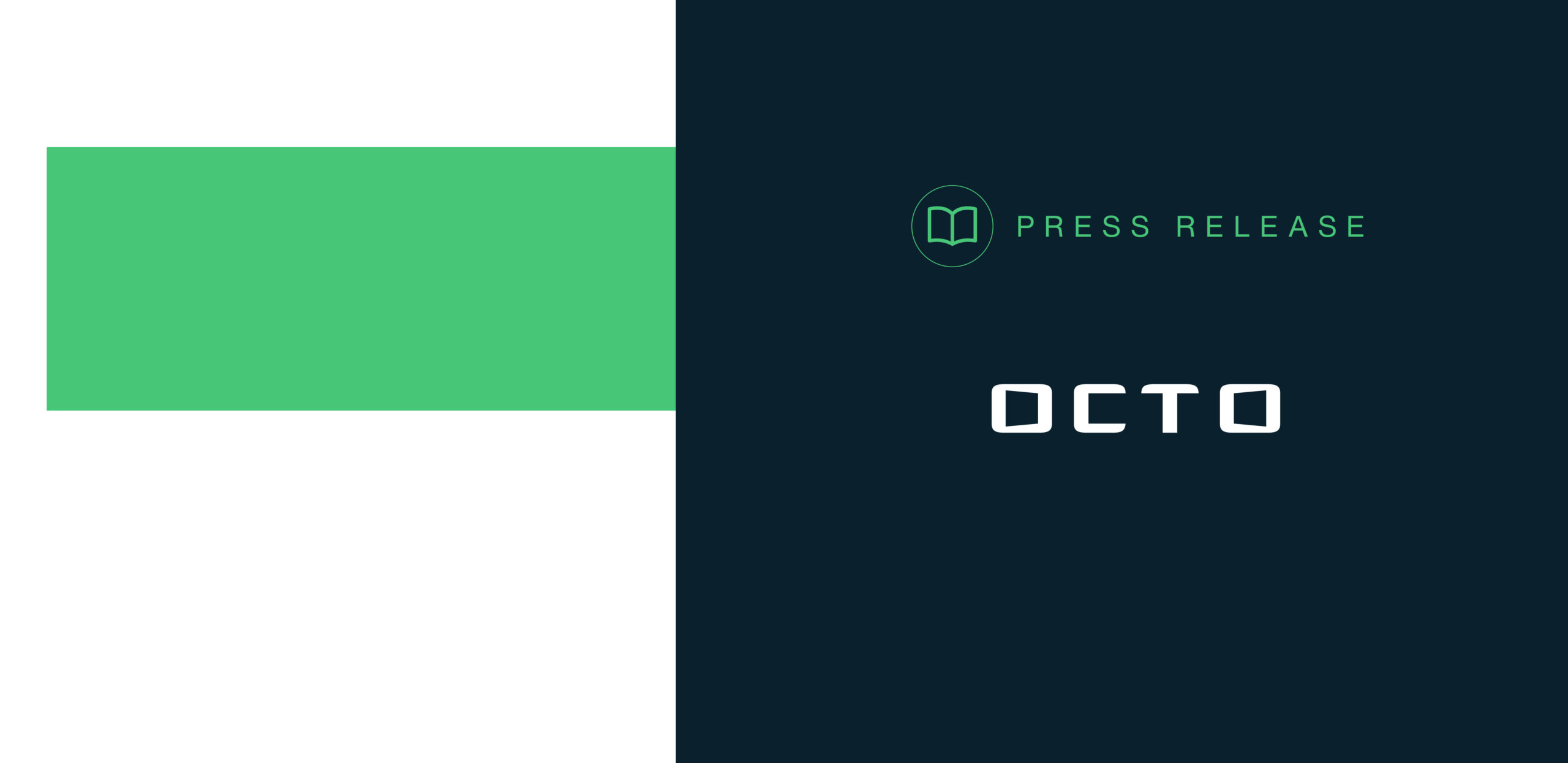 Rome, 02/22/2023 – Following the approval by the Italian Presidency of the Council of Ministers,TennineAG, a newly formed Swiss-based company representing a group of European investors headed by OCTO Founder Fabio Sbianchi, has successfully finalized the acquisition of 48.55% of the OCTO Group shares previously owned by Nes Investments.  
Fabio Sbianchi now owns, directly or indirectly through Tennine AG and his previous investments, a combined stake of 23.5% in OCTO Telematics.
Mr. Sbianchi commented: "I am really excited to have substantially increased my commitment to OCTO, the company I founded in 2002. OCTO management team will continue to provide innovation and outstanding telematics solutions and services to our customers, partners and consumers".
With the transaction successfully executed, OCTO will further strengthen the quality and independence of its Board of Directors. Sir John Peace will continue to serve on the Board, while three distinguished professionals will join as independents: Paul Cronheim, an experienced lawyer with an impressive pedigree, who has just recently retired from the Amsterdam-based law firm De Brauw Blackstone Westbroek; Massimo Michaud, a renowned expert in Insurtech and corporate governance, a former CEO of Allianz Italy and Axa Assicurazioni; and Edmondo Pietranera, a sales executive with a proven track record in highly competitive industries such as Telecommunication and Automotive, currently heading Mobilize Italy at Groupe Renault.
Fabio Sbianchi added: "I would like to express our deep appreciation to Sir John Peace, the former Chairman, for his effective leadership during his mandate. We are delighted that Sir John Peace will continue to provide his invaluable experience and leadership in the Board of Directors. It is also our pleasure to welcome three new board members of world-class reputation. We look forward to working with them to further accelerate the amazing success story that is OCTO Telematics".
Tennine AG also extends its appreciation to Maurizio Delfino, Stanislao Chimenti and Massimo Palombi of Delfino e Associati Willkie Farr & Gallagher LLP for their legal support throughout the whole process.
 OCTO Telematics
OCTO has always been an innovator in connected mobility. A pioneer in telematics for the insurance sector, OCTO is today the leading provider of smart analytics and advanced telematics solutions to insurance, Fleet Management and Smart Mobility, using Machine Learning and Artificial Intelligence to transform data into value added solutions. 
The multiple business applications and numerous use cases enable OCTO to bring telematics to the heart of smart cities and usher in a new era of smarter analytics aligned with the global sustainability goals expressed in the company's Vision Zero: zero accidents, zero traffic, zero pollution. OCTO currently has 5.5 million connected users and holds the largest global database of telematics data, with more than 510 billion driving kilometers collected and 501,000 claims and insurance events analyzed with an operational management capacity of more than 400,000 vehicle rentals per month.
For further information:
OCTO Telematics
Adriana Zambon   
+39 339.3995640   
Edelman
Giuseppe Lucido
+39 335 7576143  
giuseppe.lucido@edelman.com