Car Remote Diagnostic
OCTO solutions simplify using the connected car's OEM data, increasing operating efficiency and providing value added services for the driver and the fleet manager thanks to continual monitoring of the vehicle's state.
Mileage Reporting
Mileage Reporting provides a report on the entire fleet's mileage through access to the vehicle's distance measuring data. Mileage measured directly by the device can block any fraud and tampering with the speedometer.
The availability of mileage data and the relative reports help the fleet manager keep operating costs under control.
OCTO provides this value on most vehicles, as the speedometer is not included in the standard parameters (PID OBDII). If OBD mileage is not available, the distance travelled measured by GPS can always be used by entering the initial mileage displayed on the dashboard.
Mileage Reporting includes the following functionalities:

– Daily reporting on distances travelled
– Possibility to set contractual kilometre levels and relative alerts for control
Car Data Management
Any problems can be monitored proactively through this service; vehicle efficiency can be checked based on make and model, thus supporting future cost saving decisions. The service requires an OBD device installed in the vehicle to provide remote access to standard and specific OEM (PID) data and error codes (DTC).
Data, aggregated by fleet/sub-fleet and vehicle make, are provided through the OCTO Fleet Pro cloud platform to the Fleet Manager.
Request a Demo
Tell us a bit about yourself, and we'll tell you a lot more about our solutions.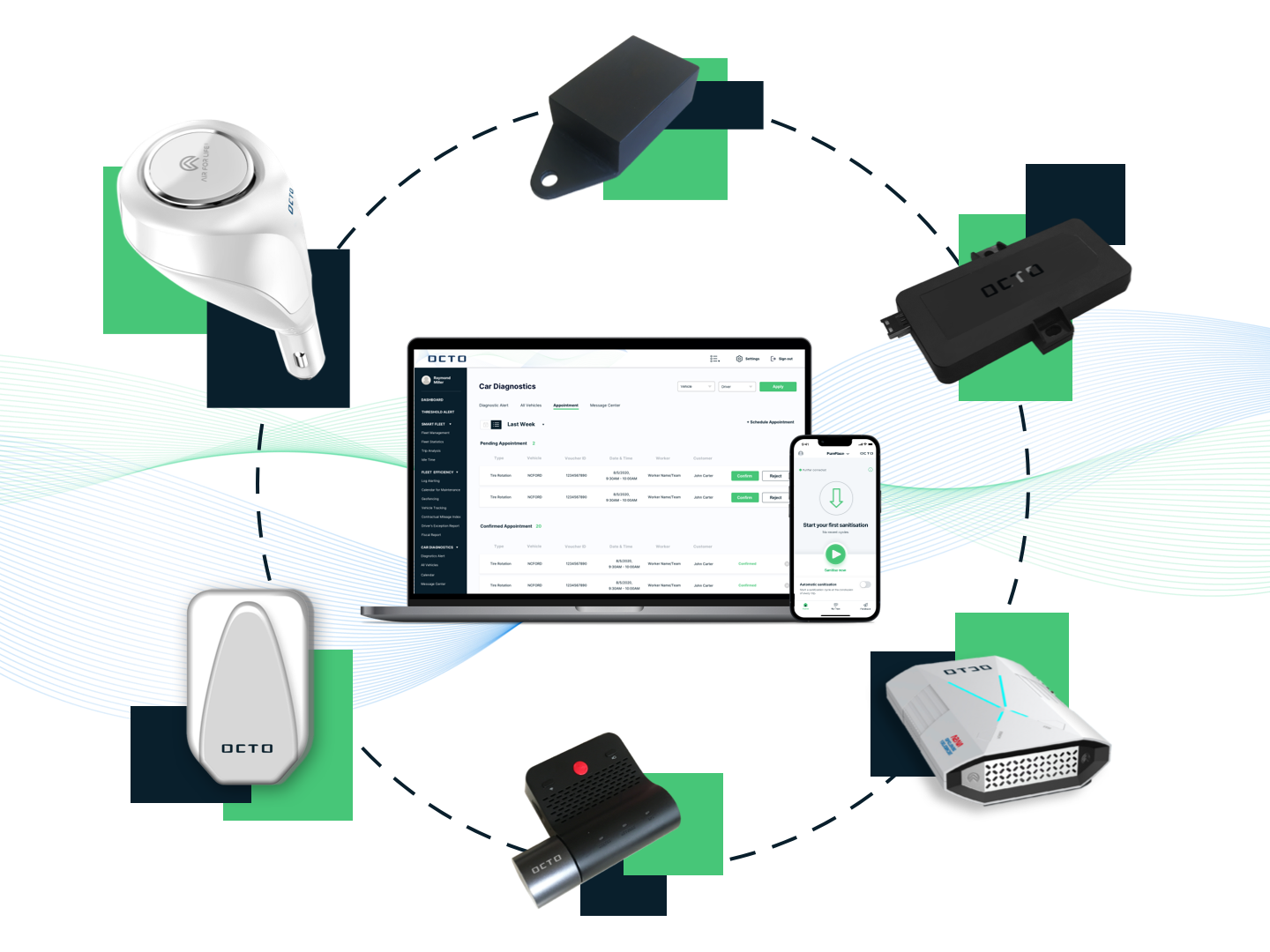 Thanks for contacting us. We'll be in touch soon!