/
/
/
Advisory and Consulting
Advisory and Consulting
Starting a telematics program or transforming an existing one can represent a complex challenge for companies. With the Advisory and Consulting service, OCTO supports client companies in technological transformation, regardless of their level of digital maturity, to innovate according to the pace and specific operational context. The advantages: greater operational efficiency, introduction of new products in the portfolio on profiled targets, growth in revenues.
UBI Program Setup
The introduction of a usage-based insurance (UBI) program presupposes the ability to know how to collect the right telematics data and the know-how to organise and analyse them properly. OCTO provides a team of experts who support the design, implementation, and optimisation of telematics programs.

The correct implementation of UBI programs can be crucial for the preventive identification of the insurance risk and the definition of the related premiums as well as guiding pay per use solutions based on actual use of the car (distance travelled) by the insured.
The advantages of the OCTO solution are:
∙ Time to market consistent with customer needs

∙ Containment of investment risk

∙ Achievement of company objectives

∙ Increased customer satisfaction for profiled pricing policies
Service Co-design
When deciding to launch a digital solution based on telematics, it is important to design the optimal user experience. OCTO will partner with you to gain a deep understanding of your market objectives and applicable core business applications in order to guide the selection of solutions and user experience.
The user-centered design workshop process starts with the conception of innovative services which are then mapped to use cases and assigned to a phase of implementation. This interactive engagement features continuous feedback to fine-tune the solution and joint validation prior to release to the market.
Training
Personnel effectively trained in the new way of working is an important element of any successful telematics program or digital transformation initiative. OCTO provides a multi-disciplinary team comprised of the right mix of experts to help you build the necessary proficiencies whether that be technology, underwriting, claims, innovation, or marketing. OCTO's experts will work with you to customise the baseline to meet your needs and timeline.
The OCTO team of trainers, available in any geography, is composed of:

∙ Engineers

∙ Data scientists

∙ Accredited actuaries

∙ Telematic program specialists


Request a Demo
Tell us a bit about yourself, and we'll tell you a lot more about our solutions.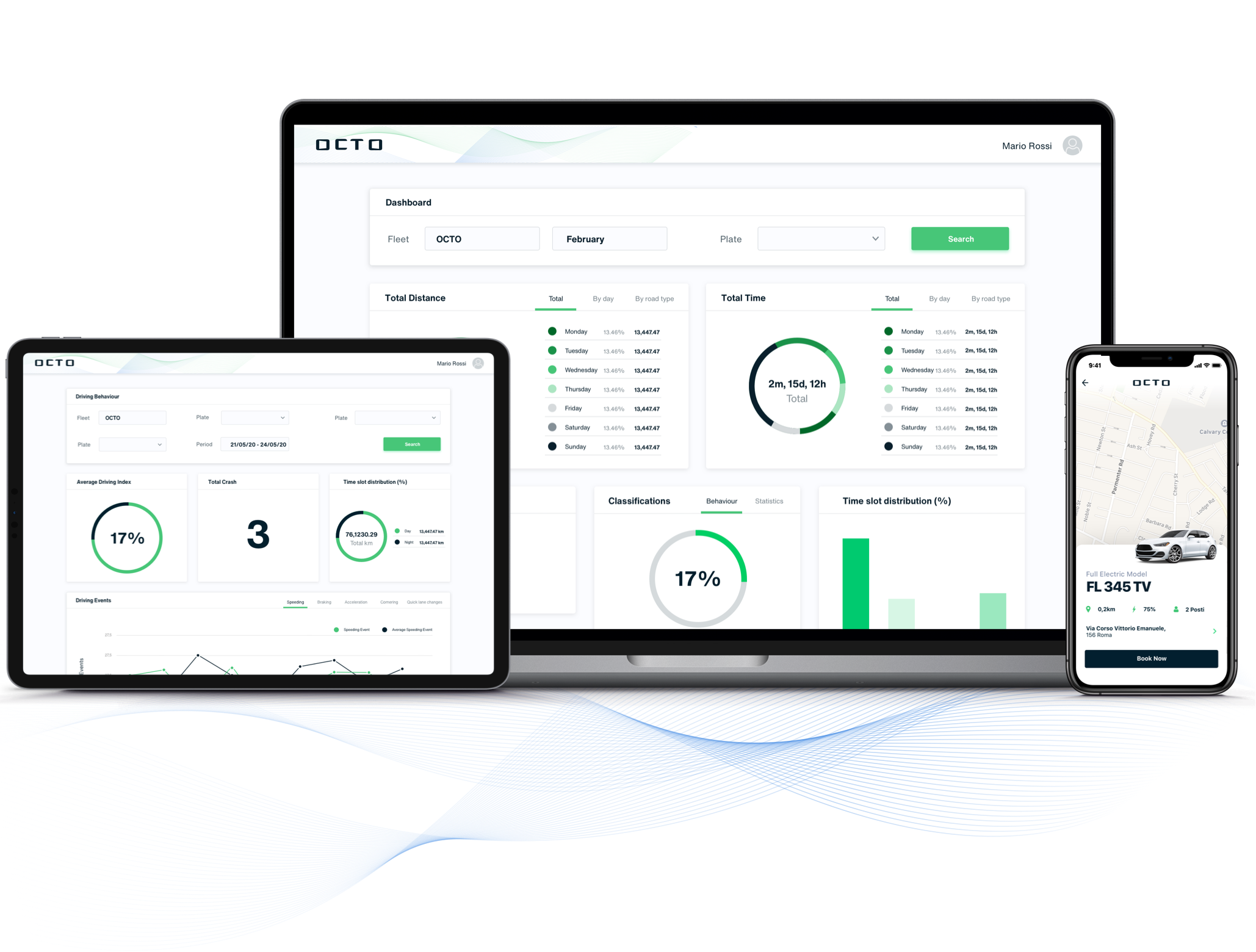 Thanks for contacting us. We'll be in touch soon!