/
/
/
Advisory and Consulting
Advisory and Consulting
Thanks to this service. OCTO supports companies in their technological transformation: with projects launching new telematic programs, and with the transformation and evolution of existing ones. The benefits: greater operational efficiency, introduction of new products in portfolio on profiled targets and increased revenues.
UBI set up program​
Thanks to its experience, OCTO makes a team of experts available to companies to help launch telematic programs or optimise existing ones.

The correct implementation of UBI (Usage Based Insurance) programs can be decisive to identify an insurance risk early and establish the relative premiums.
And programs based on this approach have a shorter marketing time, with a reduction in "false starts".
The benefits of the OCTO solution are:

∙ Time to market consistent with customer needs

∙ Containing the investment risk

∙ Achieving company targets

∙ Greater customer satisfaction thanks to profiled price policies

Training on telematics solutions​
Highly prepared and trained personnel are important elements for a successful telematic campaign; and generally to sustain digital change, which involves updating the knowledge of professional parties who will then innovate how they work.
That is why OCTO makes a multi-disciplinary team of experts available to support company transformation challenges and increase value introduced, for companies adopting telematic systems.
The OCTO training programs are conducted by experts covering all areas of interest with sessions adapted to satisfy real company needs.
Each company will have its own operating model, with contents, professional figures involved, and timing established to respect the specific model to be implemented.

The OCTO training team, available in several geographic areas, includes:

∙ Engineers

∙ Data scientists

∙ Credited actuaries

∙ Telematic sector specialists

Service Co-design
When deciding to launch a digital solution based on telematics, you need to understand what the end user experience could be.
The OCTO approach gives the customer an overall view of all applications available, and help with selecting, step by step, the most suitable solutions and UX with a plan that adapts to needs in time to market terms.


It starts with the creation of innovative services mapped in steps, where the user's involvement and point of view define the cases used for the design.
The co-design service is based on interactive workshop dynamics, with ongoing feedback to improve and fine tune the solutions, and validate it jointly before being released on the market.
Request a Demo
Tell us a bit about yourself, and we'll tell you a lot more about our solutions.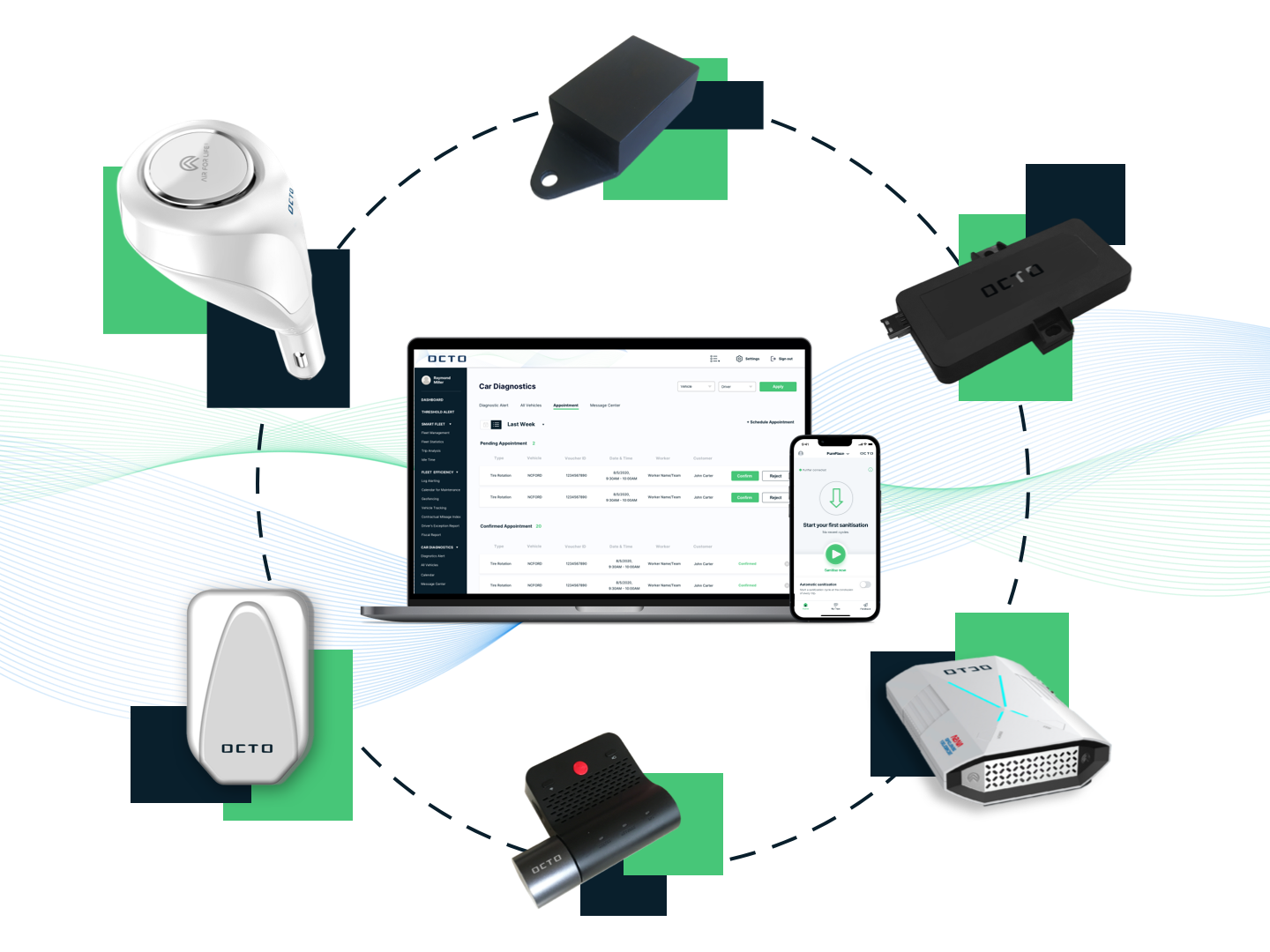 Thanks for contacting us. We'll be in touch soon!