Fleet Analytics
Data from increasingly more connected vehicles are an even more precious resource if correctly analysed, combined and integrated: useful for developing new products, essential for improving vehicle efficiency and increasing benefits for drivers and their driving experience.
Fuel Monitoring
Monitoring consumption and refuelling allows the fleet manager to avoid fuel fraud such as the theft or illegal use of fuel cards, with considerable saving for the fleet's overall costs. Thanks to an algorithm that processes fuel level data, along with a complex series of other information taken from the OBD device, total fuel consumption accuracy can be increased.
Residual Value Estimation
Data from a connected vehicle are an effective support for the objective, more precise calculation of the remaining value of the vehicle itself.

Thanks to the OCTO model, data such as kilometres travelled and vehicle age are enriched by information on how the vehicle is used (driving style, wear of parts involved) and projections can be made that affect its value.
The result is a model that shows the vehicle's effect state of health, based on real stress it is exposed to when used and highlights exposure to future breakdowns or wear, considering certain parameters during its life cycle.

In this way, an increase or decrease in its value can be sustained, helping car manufacturers and rental firms reduce vehicle depreciation and giving purchasers a "real" end value at the time of purchase.
Predictive Maintenance
Maintenance and breakdown data acquired from the can bus of vehicles combined with mobility data are a fundamental part for understanding relations between use of vehicles and the activities needed to maintain them. These correlation analyses are the basis of a predictive model that guarantees vehicle integrity, anticipating needs and enabling better planning of activities and less vehicle stress. OCTO analytic skills enable not only the creation of predictive models that can accurately identify vehicle parts to be replaced in advance, but also the organisation of targeted work only when needed.


Predictive maintenance can lead to several advantages:

Guarantee
By building specific programs, profiled on the type of car and on its use
Offer
By personalising services
Revenues
Maximising the return on investment in connected cars
Request a Demo
Tell us a bit about yourself, and we'll tell you a lot more about our solutions.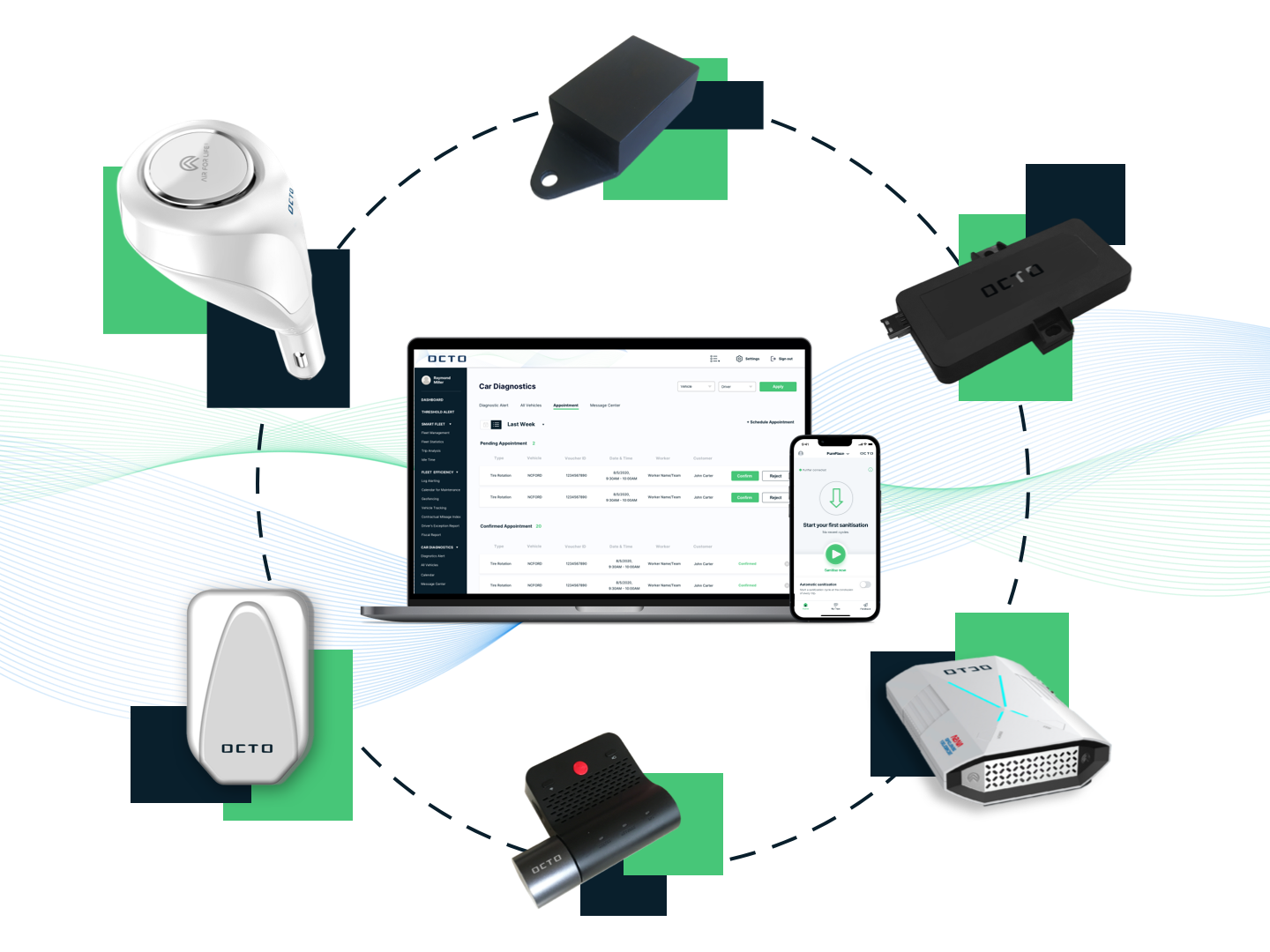 Thanks for contacting us. We'll be in touch soon!